Green jujube(Boroi/Kul) fruits in the tree
Ripe jujube and dry jujube(paka o sukna boroi)
Jujube flower(Kul/Boroi ful)
Jujube flower(Kul/Boroi ful)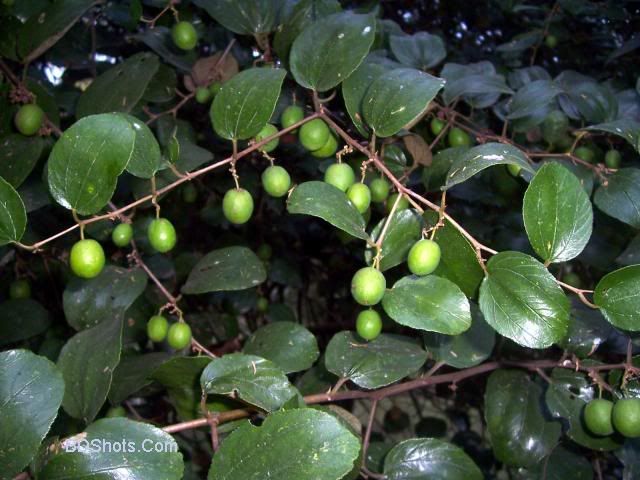 Another type of jujube stone (Boroi/Kul ati)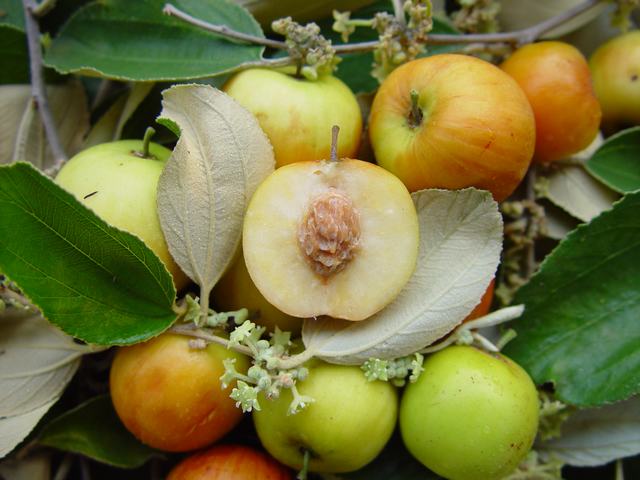 Cross section of a jujube(boroi/kul)


Ripe jujube(Boroi/Kul) fruits in the tree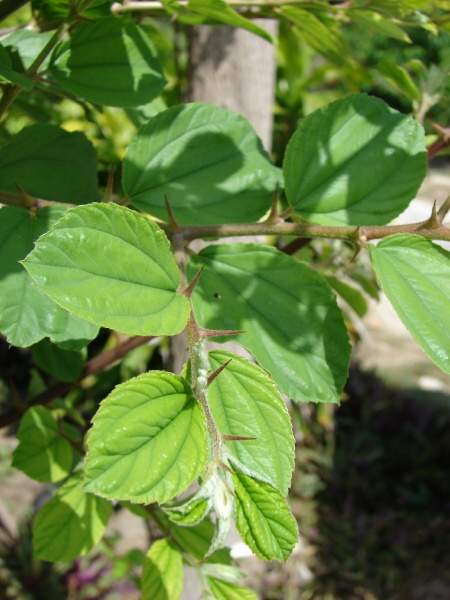 Thorns of a Jujube tree(Boroi/Kul kata)
 
A jujube tree (Boroi/Kul gass)
 
Different types of jujube( boroi/kul)
Different types of jujube(Boroi/Kul)
In Bangladesh one of the most popular seasonal fruit is Jujube, in Bangla people call it as Boroi or Kul.It is also known as Indian jujube. Its scientific name is Ziziphus mauritiana .This fruit belongs to Rhamnaceae family.
Boroi/kul or jujube is a tropical fruit. It grows in the tropical and sub-tropical regions.This fruit is originally native to Bangladesh and India region. Now it is widely naturalized almost allover Africa,some pacific regions,in Australia , and in Asia mainly in China,Malaysia,Thailand, Philippines and some other countries around the world.
The species varies widely in hight, from a bushy shrub 1,5 m. to 2 m. tall, to a tree 10 m. to 12 m. tall with a trunk of about 40 cm in diameter, spreading crown, stipular spines and many drooping branches. Its branches are full of small thorns.
The jujube or boroi/kul fruit is of variable shape and size. It can be oval, obovate, oblong or round and it can be 2,5-6,25 cm in length and 4,5 cm in width. The fruit flash is white and crisp. When slightly underripe, this fruit is soft and juicy and has a pleasent aroma.Boroi/kul or jujube fruit's skin is smooth, glossy, thin but tight. Fruits are first green and then turning yellow as they ripen. Fully ripe fruits are less crisp and some what mealy, overripe fruits are wrinkled, the flash buff-coloured, soft, spongy and musky.Boroi/kul or jujube fruit has a singel, hard, round,oval or oblate, rough central stone which contains two elliptic, brown seeds-6 mm long.
The leaves of Boroi/kul or jujube tree are alternate, ovate or oblong elliptic with rounded apex, with 3 depressed longitudinal veins at the base. The leaves are about 2,5 to 3,2 cm long and 1,8 to 3,8 cm wide having fine tooth at margin. Leaves are dark-green and glossy on the upper side and pubescent and pale-green to grey-green on thr lower side.
Boroi/kul or jujube trees flower in July to October and fruits are formed soon after. In February-March the fruits are mature. Seedling trees bear 5000 to 10,000 small fruits per year in Bangladesh. Grafter trees may yield as many as 30,000 fruits.
Boroi/kul or jujube flowers are tiny, yellow, 5-petalled and are usually in 2's or 3's in the leaf axils.
In Bangladesh, the ripe fruits are mostly consumed raw and pickled. Ripe fruits are preserved by sun-drying for out-of-season purposes. It is quite nutritious and rich in vitamin C. It contains 20 to 30% sugar, up to 2,5% protein and 12,8% carbohydrates.
S : en.wikipedia.org; fruitipedia.com; hort.purdue.edu/newcrop